Geckos, Reptiles, and a Giveaway!
Do Your Children Love Learning About Reptiles?
Our family loves to study reptiles and zoology! Our nephew Malachi (6) and niece Zolie (2) come to our house everyday for homeschooling with our daughter Briyah (10). All three of them love being young scientists as they explore God's creation.
Recently, our nephew Malachi won a contest at the Children's Museum of Indianapolis to pick out a name for the New Caledonian Giant Gecko. He named the gecko Digger, which the museum staff said was a perfect name as Digger loves to burrow into his habitat area. Malachi won tickets for his family to have a day at the museum and he was so excited to meet Digger up close!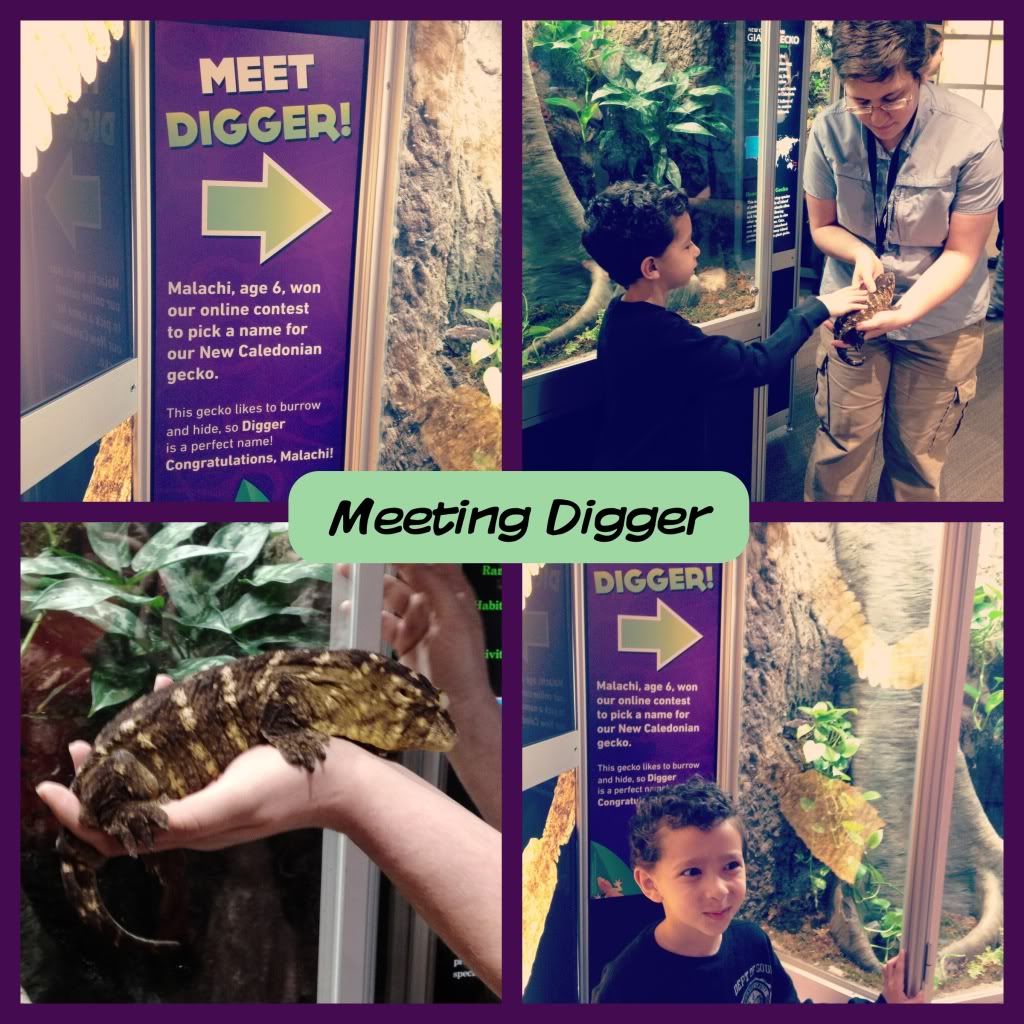 Digger is a friendly gecko. He is much larger than most of the geckos in the exhibit.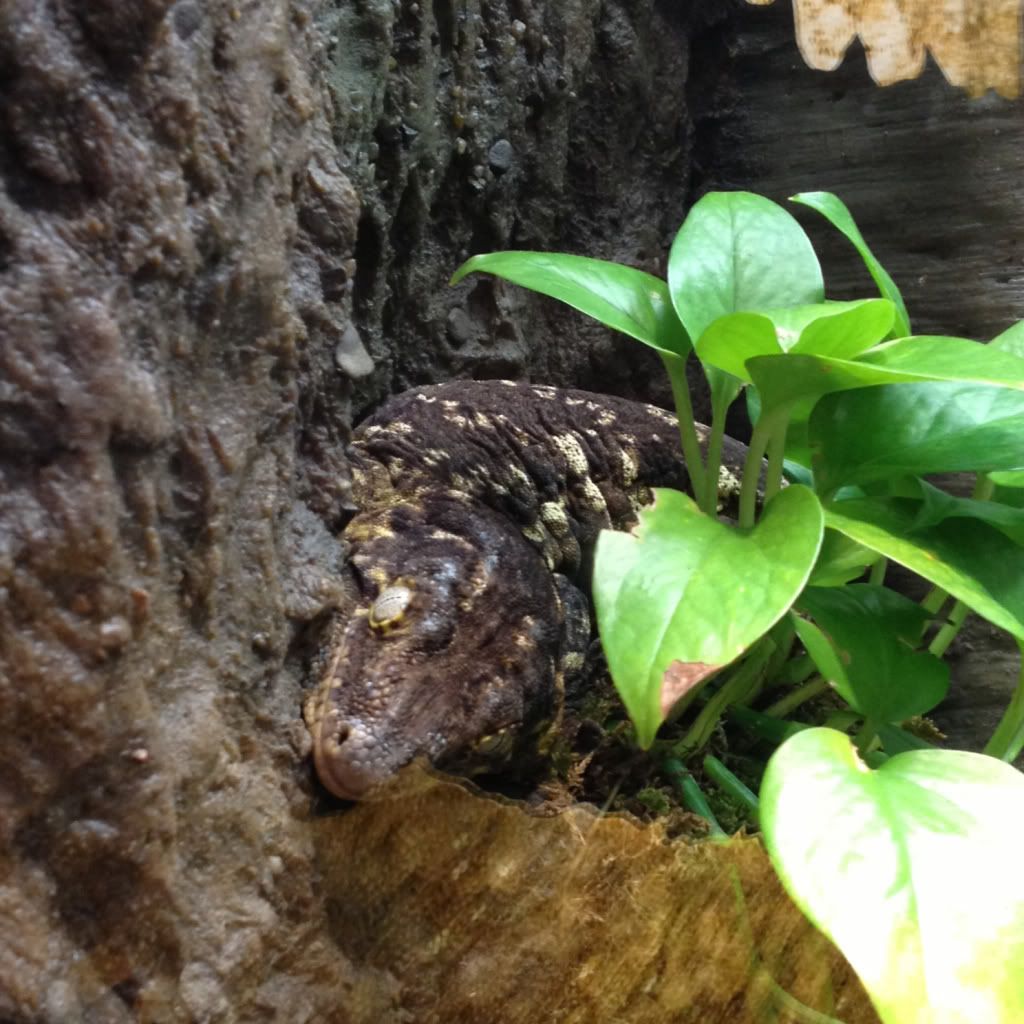 We learned that most geckos cannot blink. Digger, like other geckos, lick their eyeballs to keep them clean.
Did you know that geckos have different pupils? Some geckos have slits in their pupils when they are nocturnal. Other geckos have round pupils to see in the daytime. Both pupils look a little creepy.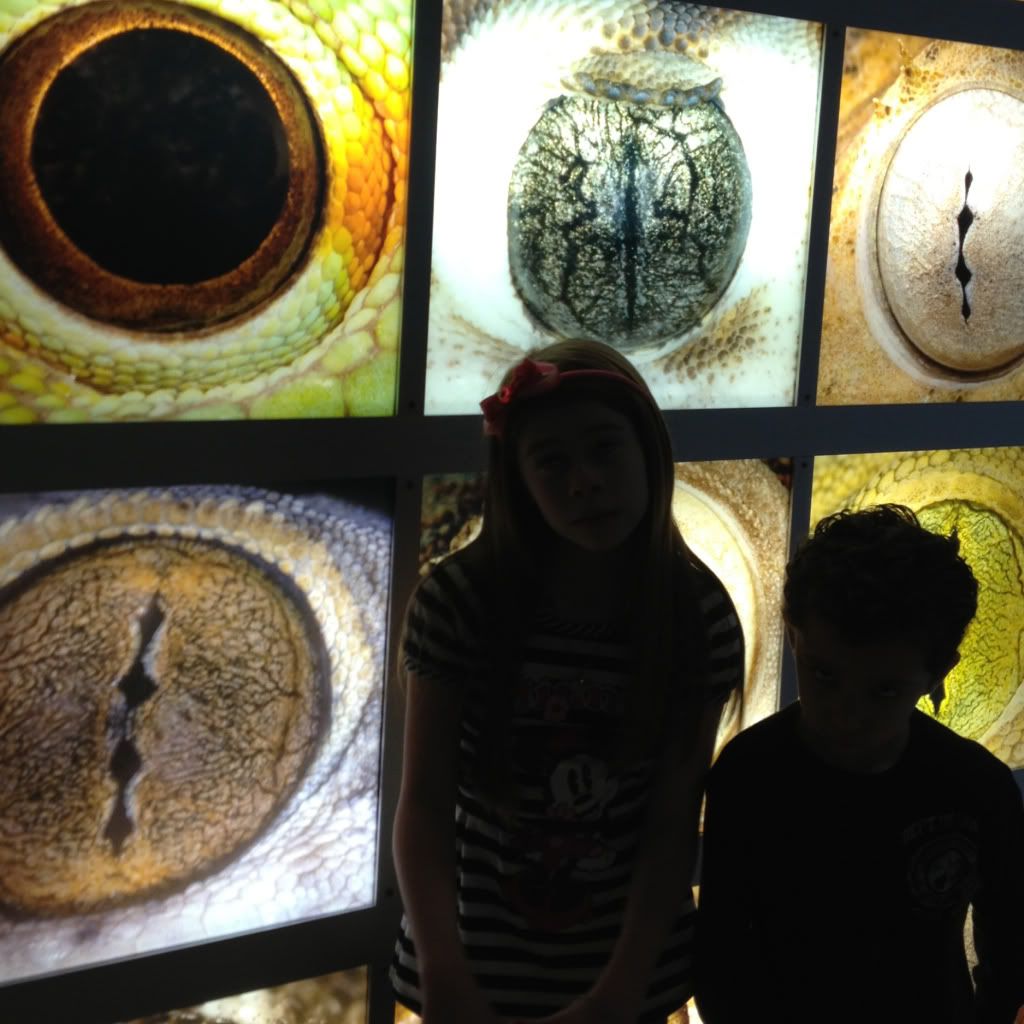 If you are within driving distance to the Children's Museum of Indianapolis,  you can meet Digger and all of the other geckos in the Gecko Exhibit which runs to May 15th!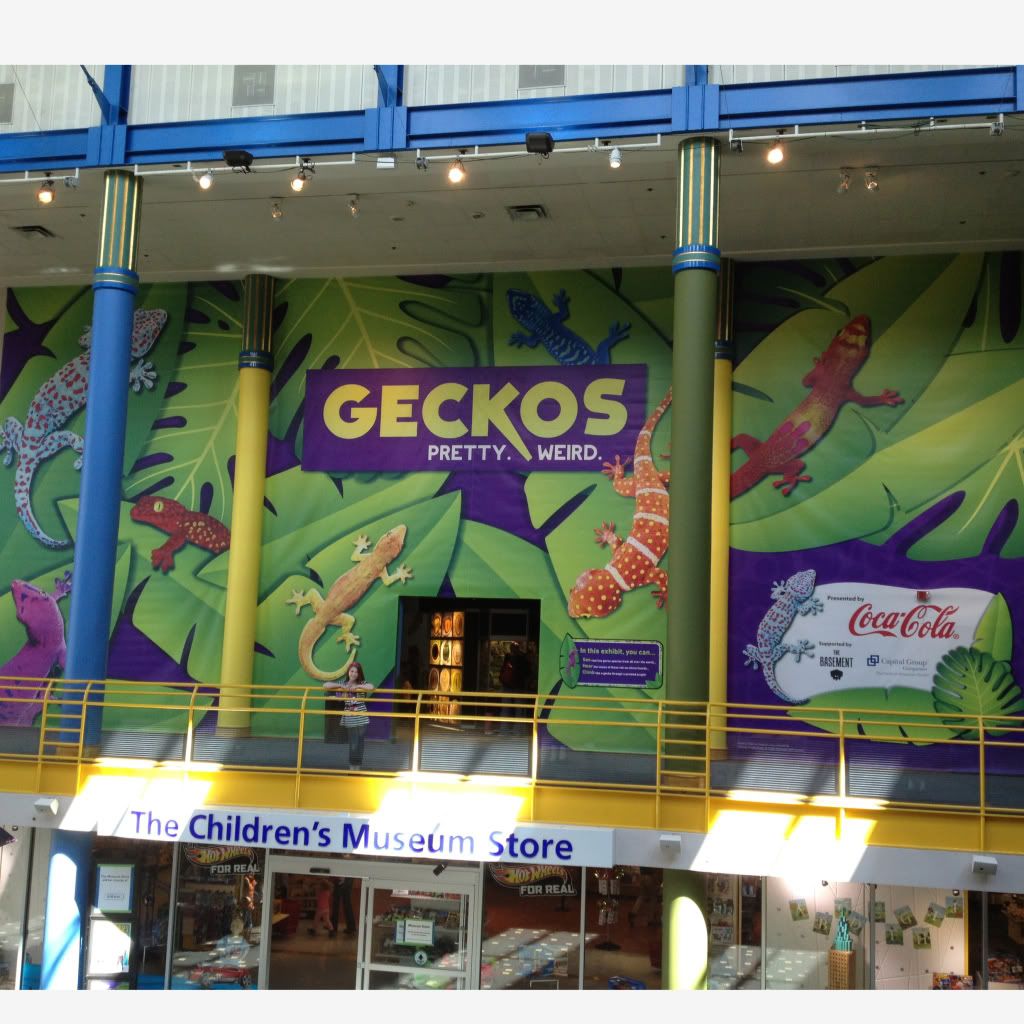 We had so much fun visiting the gecko exhibit that we decided to extend our studies at home with the Reptiles Lapbook and Study Guide.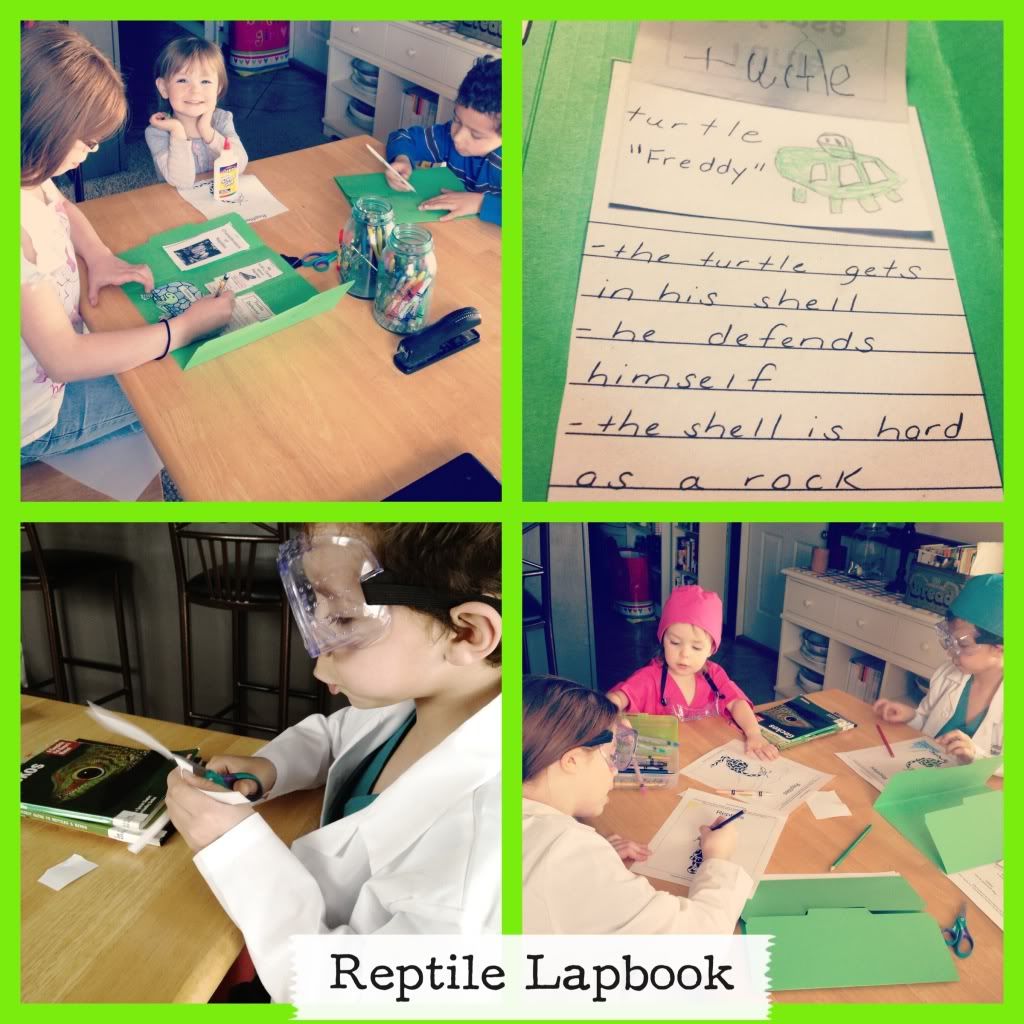 The kids are learning all about reptiles while completing this hands-on lapbook. Even though the lapbook is geared for 2nd grade and above, Malachi as a kindergarten student narrates what he learns about reptiles and I copy them down on his mini-booklets. Even Zolie, who is only two years old, enjoys learning by coloring, looking at reptile books, observing reptiles, and playing with reptile toys. You are never too young to join the fun of learning!
Blessings,
Sharra Badgley
The Homeschool Marm
This week we have a giveaway and you can enter to win One of Five Reptile Lapbooks with Study Guides(instant download)!
Some topics include:
What is a reptile?
What defenses do they have in order to survive?
What do reptiles eat when they get hungry?
Just how strange are chameleons?
Do you want to know about venomous and non-venomous snakes, crocs, turtles, and lizards?
What is a food chain and where do reptiles fits on the food chain?
Your child will learn the answers to these questions and so much more with this colorful and lively lapbook and study guide. This is a full-size lapbook requiring three folders to complete.
Giveaway ends 5/1/13 at 11pm EDT. Five winners will be randomly chosen from all entries via PunchTab. You can enter to win via our handy PunchTab widget below. The winners will be selected and notified by 5/2/13.
Giveaway disclosure:
No purchase necessary to win. Must be 18 years old or older. Void where prohibited. One winner will be randomly selected via PunchTab and announced sometime after 5/2/13.  The winner will be notified via email and will have 48 hours to respond.  If an email address is not provided or the winner does not respond, the prize will be forfeited. A new winner will be randomly selected via PunchTab.  This giveaway is not associated with Facebook.