This week we are exploring C is for Classical Conversations!
Are you familiar with this unique classical education program that meets in communities all across the U.S. and even the world?
Nancy Fileccia and Paula Winget, owners of A Journey Through Learning, along with their families, are part of a Classical Conversations campus that meets in Shreveport, Louisiana. Each week they gather together with other homeschooling families to participate in a learning community.
At the Foundations level of Classical Conversations, students learn new memory work each week in a community setting.
Nancy's son Cameron continues his studies at home by practicing his memory work in the Learning Activity Book by A Journey Through Learning.*
Written for students in the Classical Conversations Cycle 2 program, this Learning Activity Book:
provides a place for students to practice, review, and record memory work.
is a helpful tool for mom and one that will enhance your student's learning experience.
covers memory work for the entire 24 week term.
Each week contains the follow pages:
Memory Sentence Fill-In Page for English, Latin, Science, and Math- This page can be used for 4 days of practicing the memory sentences.
History Sentence Copywork Page-Student uses this page to write out the History Sentence.
History Notebooking Page- Student uses this page to take notes about the History lesson.
Science Notebooking Page-Student uses this page to take notes about Science lesson.
Fine Arts Page- This page will have the art lesson for the week.
Geography Page- Student uses this page to practice drawing the maps.
At the end of the school year, your child will have a wonderful resource showcasing the lessons from his/her Classical Conversations Cycle 2 program! This series is designed to complement Cycle 2 of Classical Conversations.
*You will need to own the Classical Conversations Foundations guide to complete this Learning Activity Book. Check out Classical Conversations for more information and to join a community near you! We are not affiliated with Classical Conversations in any way. However, we do love their resources and our CC community! Give CC a try today! http://www.classicalconversations.com
The Learning Activity Book is just one of many resources we have available to compliment studies in Classical Conversations.
Does your family participate in a Classical Conversations campus? We would love to hear from you in the comments!
Happy Homeschooling!
Sharra Badgley is the Marketing and Promotions Manager at A Journey Through Learning. Sharra's family make their home in Central Indiana near Indianapolis. She is celebrating her 15th year of homeschooling. You can visit her at her blog The Homeschool Marm.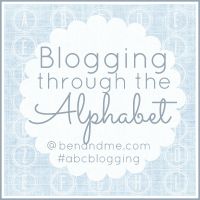 Join us as we participate in Blogging Through the Alphabet with Ben & Me!