H is for History Revealed by Diana Waring – Romans, Reformers, and Revolutionaries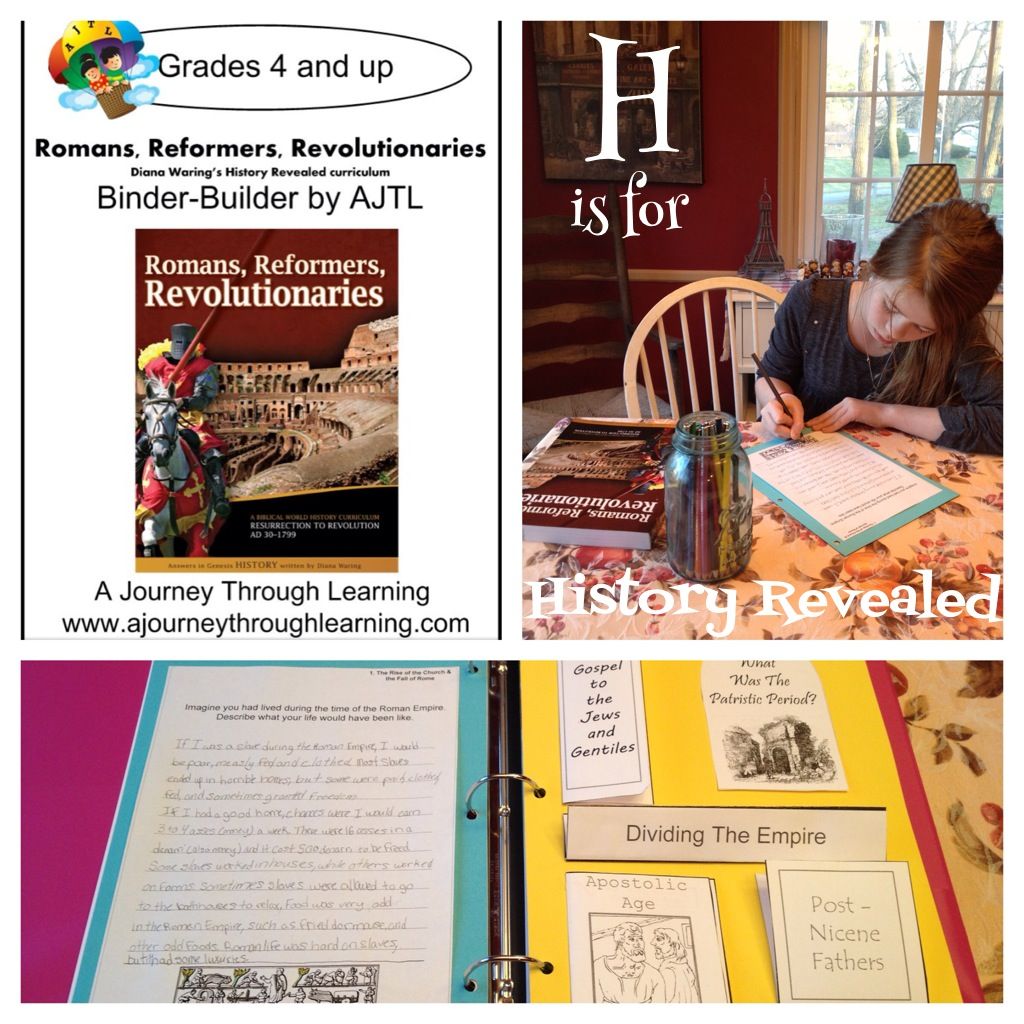 This year in history, our family is using the wonderful Romans, Reformers, and Revolutionaries in Diana Waring's History Revealed curriculum. We are exploring history from the Roman Empire AD 30 to the French Revolution AD 1799 and what a journey we are having!
Are you familiar with this dynamic, multidisciplinary curriculum? You can preview free samples at Diana's website!
We are so excited that A Journey Through Learning has just released a brand-new Binder-Builder to correspond with Romans, Reformers, and Revolutionaries!
This corresponding Binder-Builder by AJTL is a fusion of notebooking and lapbooking. A Binder-Builder is a new name for an old concept! It is simply taking a 3-ring binder and colored cardstock and turning it into a wonderful showcase of your student's learning year!
Are you familiar with Binder-Builders? You can watch this video for an introduction!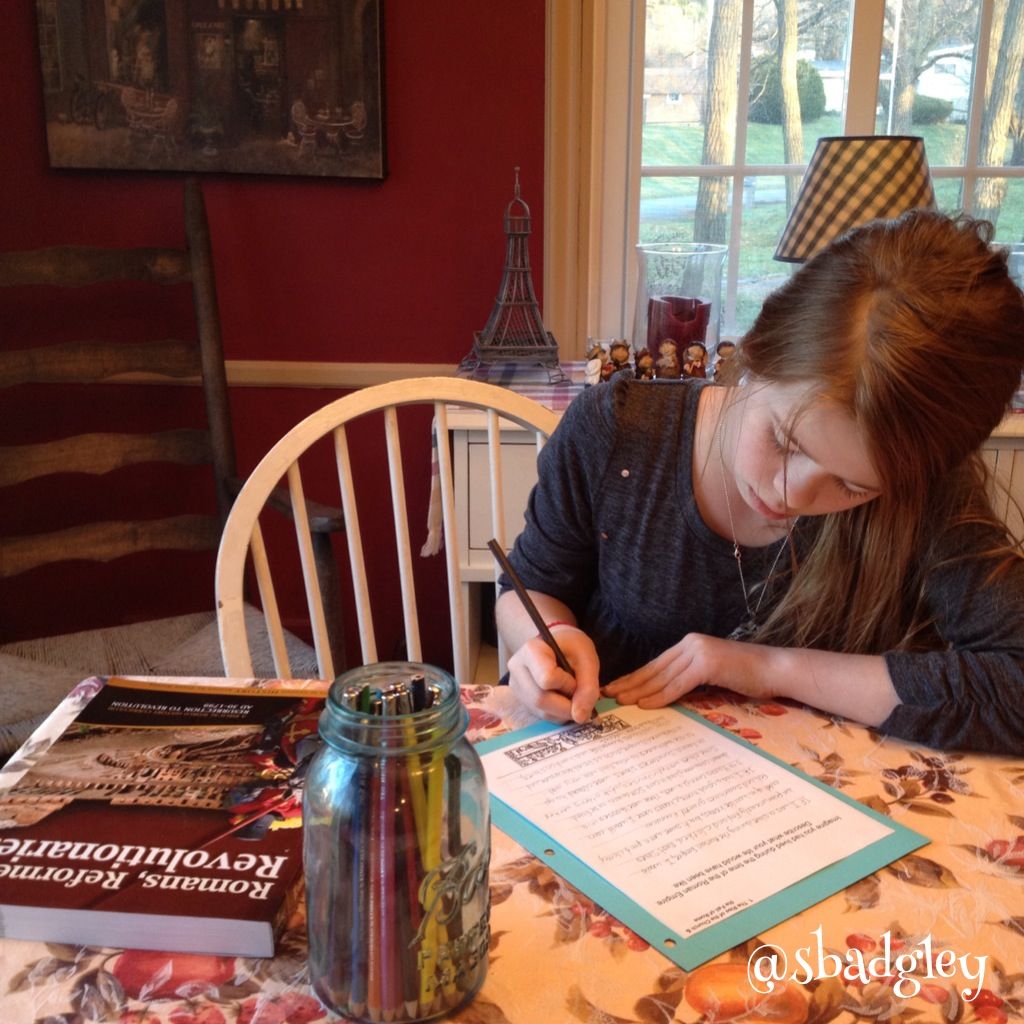 Our daughter is 11 years old and is working at the middle school level. She enjoys working on Binder-Builders as they provide the hands-on work of lapbooking with the reports, creative writing assignments, and artwork of notebooking.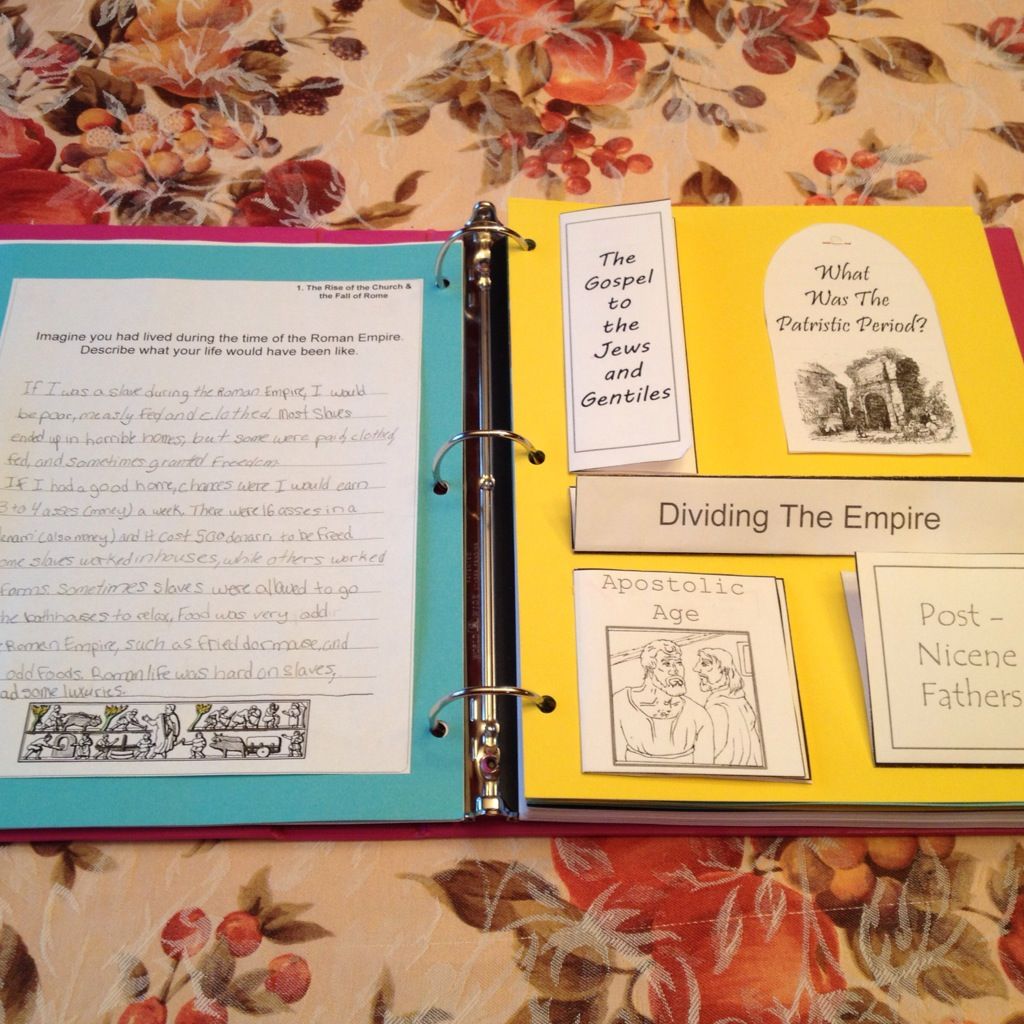 The Romans, Reformers, and Revolutionaries curriculum by Diana Waring is divided into nine units. The corresponding Binder-Builder by AJTL covers all nine units. The layout for the Binder-Builder includes an information sheet for each of the nine units and a set of mini-books to be completed.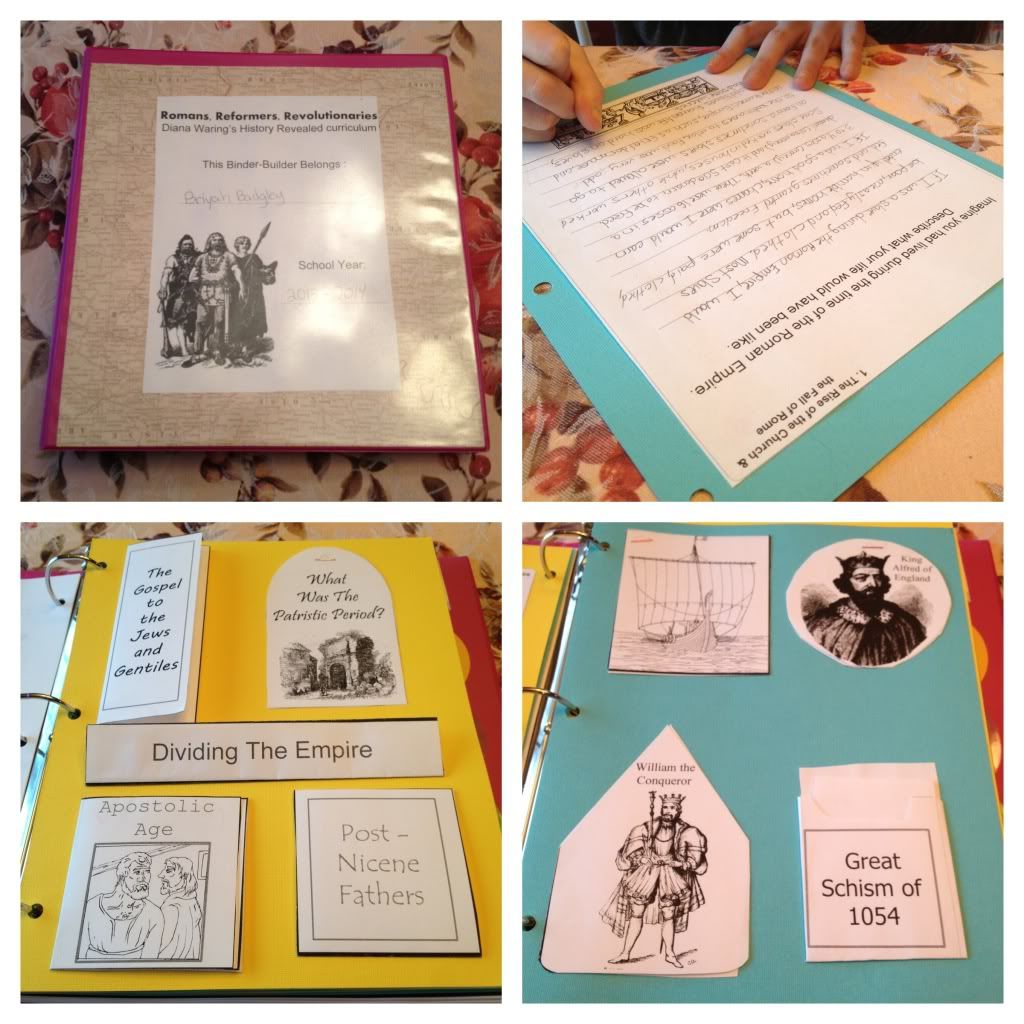 Rather than the mini-books being placed inside of a file folder as a lapbook, they are affixed to cardstock and included in the Binder-Builder.
In addition to the main unit pages, the Binder-Builder includes nine additional topics that are included in tabbed sections.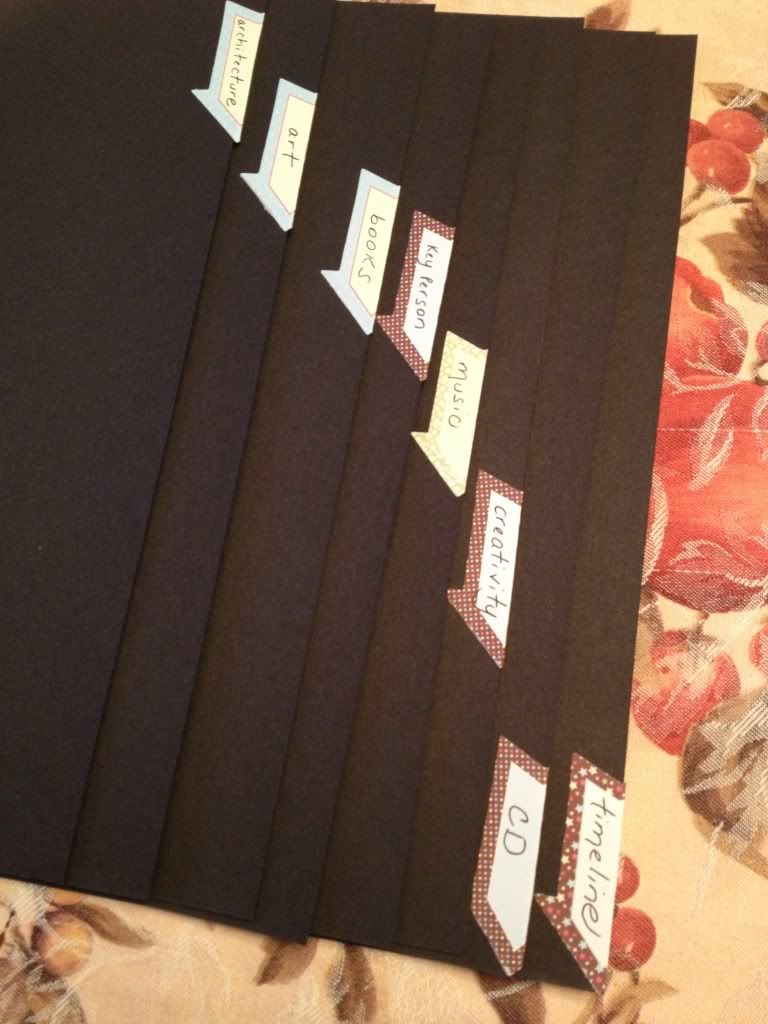 The tabbed sections include:
Architecture
Art
Books
Important Figures
Music
Science
Creativity
CD
and Timeline
The individual tabbed sections includes notebooking worksheet pages to correlate with each of the nine units. For example, the Architecture tab includes nine total notebooking worksheet pages to be completed over the nine units of the curriculum.
We began our Binder-Builder with simple tabbed cardstock pages, but our daughter wants to expand these sections and include her own artwork on the tabbed sections. We love that with a Binder-Builder you can keep things simple or expand your creativity as much as you would like!
At the end of the year, we look forward to seeing our jumbo Binder-Builder full of all that our daughter has documented!
Do you enjoy lapbooking, notebooking, and using Binder-Builders to document your historical studies?
Happy Homeschooling!
Sharra Badgley is the Marketing and Promotions Manager at A Journey Through Learning. Sharra's family make their home in Central Indiana near Indianapolis. She is celebrating her 15th year of homeschooling. You can visit her at her blog The Homeschool Marm.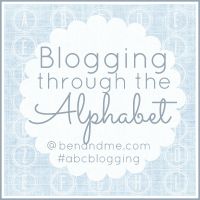 Join us as we participate in Blogging through the Alphabet with Ben and Me!