R is for Russia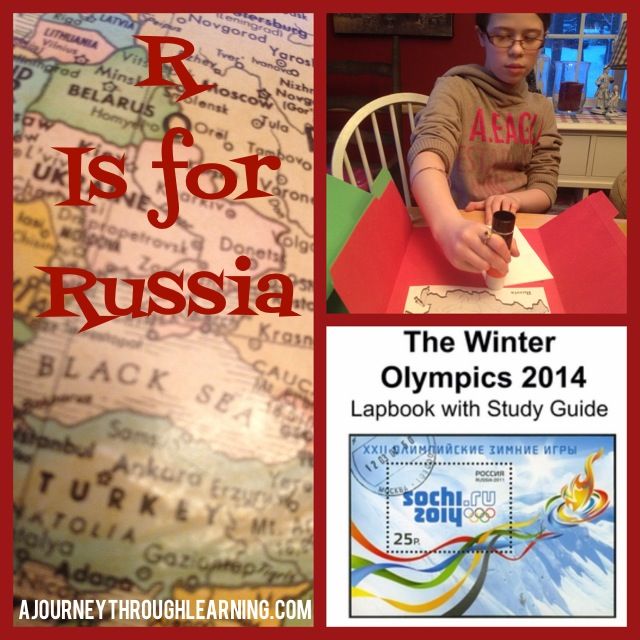 Are you enjoying the Winter Olympics?
We are enjoying watching some of our favorite competitions while working on a hands-on lapbook project! You can read about our mini-unit study in our O is for Olympics post.
Our daughter is using The Winter Olympics 2014 Lapbook with Study Guide to learn about the history of the Olympics, history and geography of Russia, and track the winners of the sporting events. This lapbook is a 3 folder project and includes 58 pages.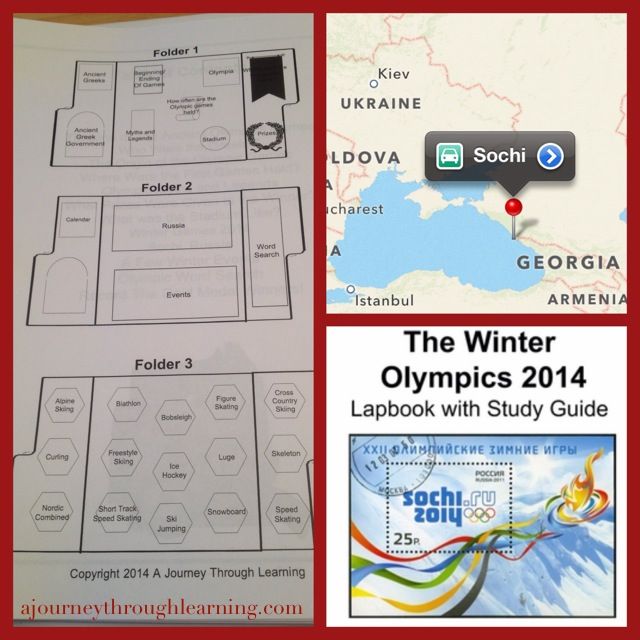 Folder 1 covers the history of the Olympics.
Folder 2 covers the 2014 Olympics- dates, symbols, logo. mascots, winter games, Russia, a Winter Olympics word search, and more.
Folder 3 includes a booklet for every event in the Olympics. Within each book, we will log which country wins the Gold Medal!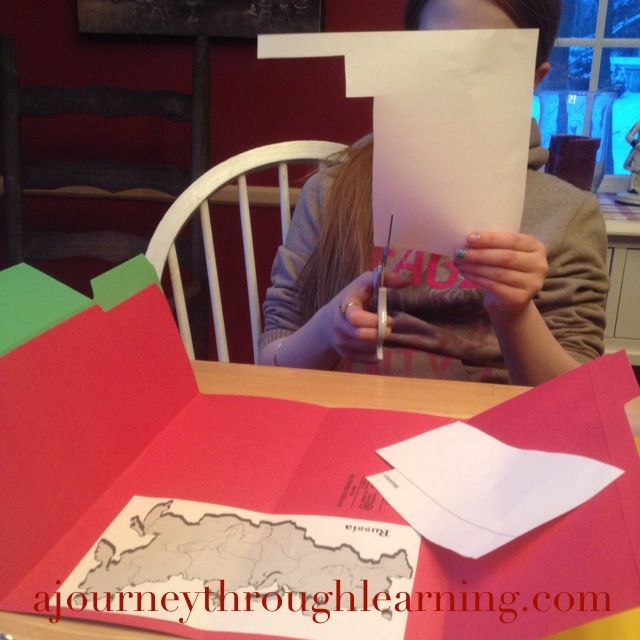 Our daughter is 11 years old and working at the middle school level. She enjoys the creativity of lapbooking and notebooking as she studies thematic topics such as the Winter Olympics. Lapbooks are tactile projects which are suitable to all ages.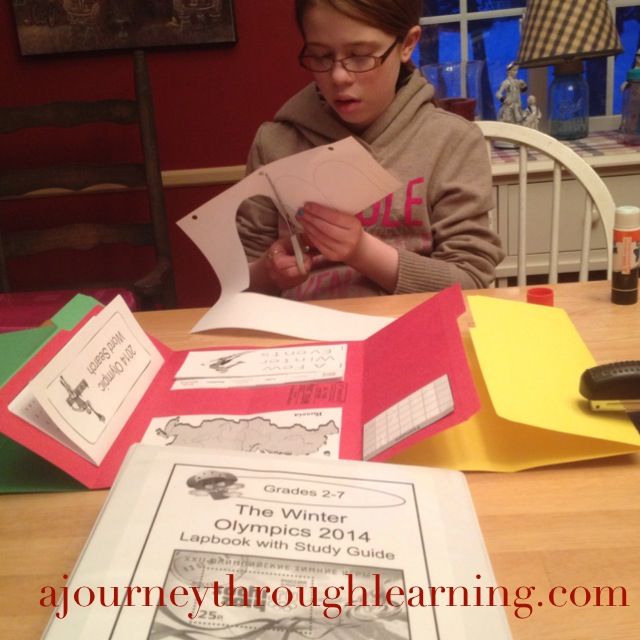 Here are a few learning links, activities, and crafts that we are working on this week with our lapbook. (We are using these links in our home, but please preview them to make sure no unsuitable ads are present.)
Science and Engineering of the 2014 Winter Olympic Games
Science of the Winter Olympic Games
Sochi 2014: An Olympic Preview
Sochi 2014: The Opening Ceremony

What You Don't Know About Sochi
12 New Winter Olympic Sport Events
We are working on a few crafts that we have pinned on our Winter Olympics 2014 Pinterest board.
A Journey Through Learning has a February Special and you can get The Winter Olympics 2014 Lapbook and Study Guide (digital download) for only $1.00! The Exploring Russia Lapbook and Study Guide is only $4.50 (digital download).
How are you celebrating the Winter Olympics?
Are you working on any special activities?
Happy Homeschooling!
Sharra Badgley is the Marketing and Promotions Manager at A Journey Through Learning. Sharra's family make their home in Central Indiana near Indianapolis. She is celebrating her 15th year of homeschooling. You can visit her at her blog The Homeschool Marm.
Join us as we participate in Blogging Through the Alphabet with Ben and Me!