*affiliate links are included – see disclosure
Guest post by: Kelli Becton @Adventures in Childrearing  from the –  Teaching Students with Dyslexia Series! Here you will find encouragement and information you can use to teach your child to overcome – to work WITH their gifts and talents – and to read and write successfully.
When Practice Is Just Not Enough
You practice and practice, and work and work – and yet feel like you've made very little progress with your child on reading. Sound familiar?
Sometimes practice just isn't enough!
You don't need to be discouraged, the good news is – there are loads of resources, tools, products, and information available to help you along in this reading journey with dyslexia.
Our Homeschool & Dyslexia
I am a "relaxed" homeschooler. We do a lot of hands on learning, traveling, museums and outdoor exploring. I read aloud to the boys about science and history and we have wonderful discussions about what we learn. All three of our boys have thrived with this type of environment!
They are learning to seek and find the information they need, rather than simply memorizing a list of answers. They do a lot of map work – exploring the world from an encyclopedia and an atlas with pretend passports in hand – when destinations are out of our physical reach.
They have each had ample opportunity to investigate and pursue individual interests, and they each have very specific & different interests as well as things the whole family enjoys studying together. These are all some of our favorite parts of homeschooling!
When I realized that our youngest son was really struggling to remember the basic shapes of his alphabet (it was evident from the very beginning that his problem was out of the range of what is considered "normal") I really didn't worry too much about it.
I have taken a relaxed approach in our situation. Knowing that he is learning so much from our hands on projects, field trips, and family read aloud studies has given me the perspective that once it "clicks" for him, he will be well ahead of the game.
While that is certainly true, it has also become obvious that it isn't enough. He deserves more support and better resources. Learn more about the recommended beginning steps in the first article of our series here.
With a lot of research and planning, I have come up with a plan for the next few years.  One of the most important pieces of information I've come across is what is called the "Orton-Gilligham Approach" 
The essential curricular content and instructional practices that characterize the Orton-Gillingham Approach are derived from two sources: first from a body of time-tested knowledge and practice that has been validated over the past 70 years, and second from scientific evidence about how persons learn to read and write; why a significant number have difficulty in doing so; how having dyslexia makes achieving literacy skills more difficult; and which instructional practices are best suited for teaching such persons to read and write.  (source: Academy of Orton-Gillingham)
The approach is so named because of the foundational and seminal contributions of Samuel T. Orton and Anna Gillingham. The Orton-Gillingham Approach is usually referring to a one-on-one teacher-student model, making it perfect for homeschool!
The All About Reading and All About Spelling program is designed to make reading successful!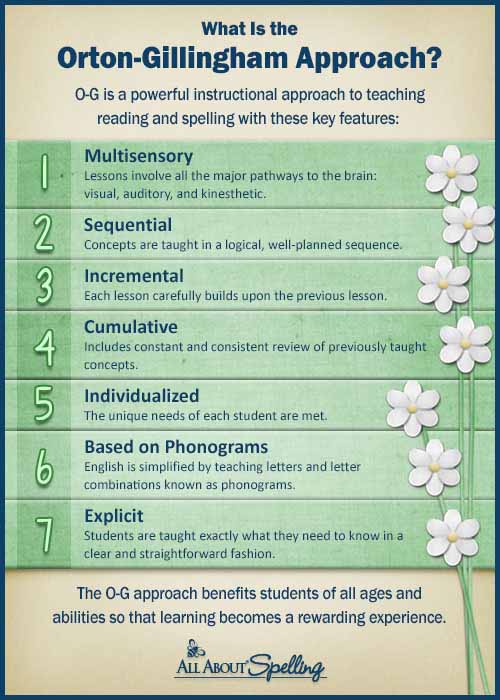 Making A Plan
If you are just getting started on this journey with dyslexia – be encouraged – we can and will succeed! God has ordained you as the parent, and He will be faithful to bring you the resources and information you need to teach your child.
As you follow our series and do your research – make a plan that seems right for your family and your student. It should be a plan that focuses on your child's talents and abilities, one that includes things they like, hands on tools they can use, and a positive attitude.
If you haven't yet read our first post in this series – go here. 
Below you will find links to resources, games, information and ideas that I am using, plan to use, or recommend.
Products & Tools
While there is no need to run out and buy everything you can get your hands on – it helps to have some good tools on hand to encourage your child to read. Also, choose books with themes they love (mine loves fishing and wildlife – for instance) those are the books they will WANT to learn to read.
Use things you have on hand – such as the blocks in our series picture. We use those to write site words on and then put them together to build short sentences or race to pick up the block with the right word on it. It does not have to be complicated to be successful!
Lapbooking is another tool and technique that aids in teaching because of the creative nature of the process. Students with dyslexia need to stimulate both sides of their brain in order to really understand what is on the page in front of them. Using their gifts – such as creativity and artistic abilities will help them when mixed with reading practice!
Watch the Video – Figure 8 Right Brain Therapy Technique
I cannot stress enough the importance of Diane Craft's book: Brain Integration Therapy Manual  She explains  exactly why this technique (of her own design) works and how it can help with dyslexia and dysgraphia. You don't need to run out and spend a bunch of money to help your child read – but a $57 investment in this information is one that will encourage and equip you for this journey.
Success Story
Since we have been researching, using and sharing these techniques and resources – my son has seen dramatic improvement in his reading. It is wonderful to see the proud look on his face when the clues come together and he understands what is on the page in front of him! ~ Kelli Becton
FREE Dyslexia Worksheets Pack #2
Enter your email below to sign up for our newsletter and you will be directed immediately to the download page for our FREE Dyslexia worksheets – Pack #2
Samples:
Get the download link when you enter your email below:
*You will be directed immediately to the download page. Your email will only go to the AJTL newsletter and the Adventures in Childrearing news. It will never be shared elsewhere. Unsubscribe at any time. Duplicates will be eliminated. Current news members need not worry about duplicate emails.